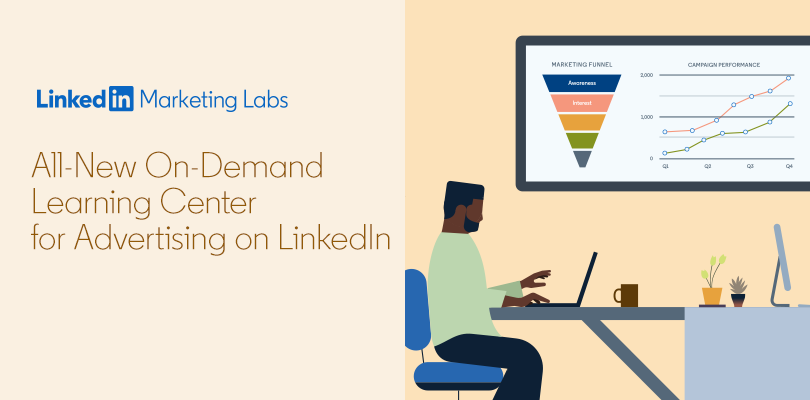 LinkedIn Launches 'LinkedIn Marketing Labs'
Designed to assist with understanding how to use the Platform's Ad Tools successfully
With the option to choose your advertising focus, LinkedIn Marketing labs directs you to the the right learning path ranging from advertising management to planning and strategy. LinkedIn Marketing Labs provides access to a host of curated step by step basic and intermediate courses so you can "get the skills you need to achieve your marketing goals".

The courses comes with links to related courses and guides to help if and when needed. The courses cover all aspects of LinkedIn advertising including:
Introduction to LinkedIn Ads
Using LinkedIn's Ad Targeting
Using LinkedIn for Lead Generation
Learn to use LinkedIn to drive conversions.
Reporting and Analytics for LinkedIn Ads
Each route makes it easy to understanding how LinkedIn ads platform work. Teaching you how to use them resulting in better marketing campaigns.

Try the new LinkedIn Marketing Labs already available now. Simply sign in with your LinkedIn credentials.
Share this: