AMP for Email – an interactive mailshot of sorts…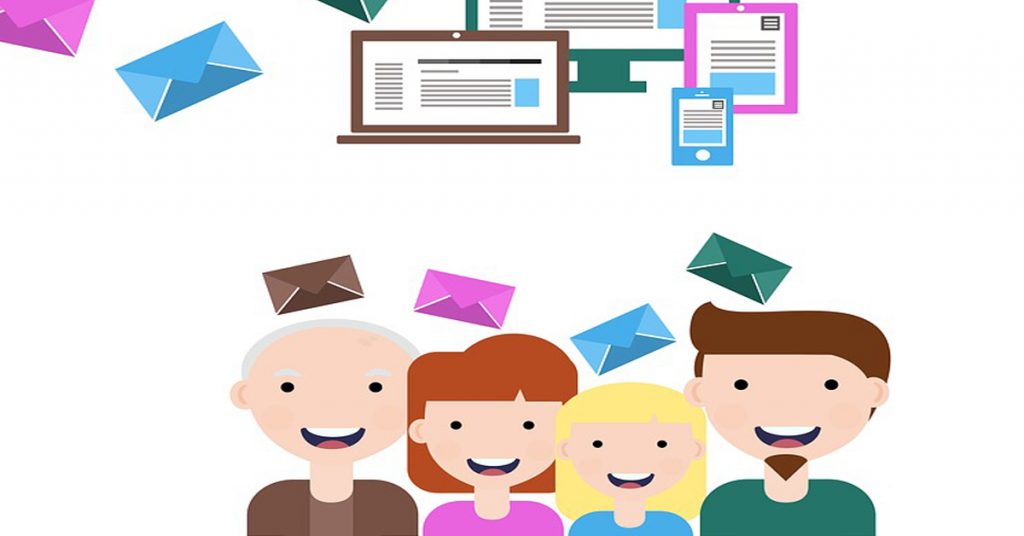 Google's Accelerated Mobile Pages (AMP) for Email has arrived – a new concept enabling you to create and send highly engaging and interactive emails to subscribers who can click, scroll and complete forms without ever leaving the comfort of their inbox.
What is AMP for Email?
You might be all familiar with static HTML emails, where subscribers view the content in their inbox and then click on links taking them away from the email to a new piece of content. No? OK, if you use MailChimp then those are HTML emails…. Anyway, AMP for Email uses a new HTML format with components embedded in the email, allowing users to interact directly on the email.
Think of it as a mini website where you can offer more interactive content – such as being able to click on a property listing within the email and see the property details without being directed to the website, incorporate a wish list, you can even create a form directly in the email, to be completed by users.
Around 270 billion emails are sent every day and they are 40 times more effective at acquiring new customers than Twitter or Facebook, research shows. AMP for Email is a great way to attract and delight new customers. It's a 'powerful way for developers to create more engaging, interactive and actionable email experiences,' says product manager of Gmail and Chat Aakash Sahney in the official AMP press release.
Design for better engagement
AMP for Email not only enables developers to create dynamic content, allowing for more versatile engagement, it also gives you more control over the design and layout of the email. You can add a sidebar for navigational purposes – taking the user from one property to the other without having to endlessly scroll – and a lightbox can be added for containing images or text. AMP enables you to be creative in the design of your email which will drive your content forward, guiding the recipient to your desired goal.
This powerful tool is set to transform not only how you design, send and view emails but also how you can manage them too; AMP allows for real-time editing. Imagine that you send an email promoting a property of the week but a few days down the line the owner reduces the price for a quick sale. Well with AMP you can edit the old information by changing a bit of code – code which isn't encoded in the email but stored on a separate server – delivering up-to-date information to your users.
How can AMP for Email benefit a real estate business?
Replacing a standard HTML email with an AMP one opens up a world of interactive and actionable possibilities for your customers. It will help companies running promotional and subscription-based email lists "improve customer satisfaction through hassle-free feedback and subscription management all within [a customer's] inbox," says Google.
Tasks such as submitting a form, scheduling a property viewing, browsing catalogues, looking through listings and even saving your favourites for later are all possible with AMP for Email.
AMP for Email could be beneficial in the conversion process as fewer clicks generally result in more conversions.
Being able to take action, without being directed to a landing page or website, can also have a significant impact on reducing your bounce rate.
Every time a participant clicks or refreshes the email you can see how many people have responded at that given time. This gives you a much quicker response rate – the odds of qualifying an inbound lead are 21 times greater when they are contacted within 5 mins Vs 30 mins, according to HubSpot.
Great design and consistent content will help build trust and provide value for your subscribers
Better engagement tools will create better opportunities for conversations to open up between you and your contacts 
Being able to take immediate action, open up conversations and offer good quality content could improve lead generation for real estate as well as boosting overall user experience. Better user experience is a vital part of HubSpot Agency's inbound marketing methodology of attracting, engaging and delighting your customer.
Setting up AMP for Email is (not) easy
Google will have you think it's easy, it ain't. If you wish to send AMP emails to a list of subscribers you will need to register with Gmail. AMP for Email is compatible with existing emails; the AMP version of the message is embedded into the email as a new MIME part, in addition to the usual HTML and Plaintext. So if a mail provider supports AMP they will render the AMP version, if not the HTML version of the email will show. 
You can develop, test and send yourself AMP emails via the AMP for Email Playground by logging in with your Gmail account.  Here you will find a built-in validator which will tell you if your email markup is valid AMP, if so it will allow you to send yourself a test email to your own inbox. 
Will it be worth it?
The potential to reach a vast interested audience via AMP for Email is huge. So assuming they make it easier to use in practice, it's a must! At Voodoo, we reckon you're gonna have to pay to play: email marketing platforms – MailChimp, Constant Contact etc will add it to their offering as an extra reason to upgrade much in the way landing page builders such as Instapage have done for AMP landing pages. If they don't HubSpot probably will, we hope. Newsletters are about to get sexy. Watch this space.
Share this: