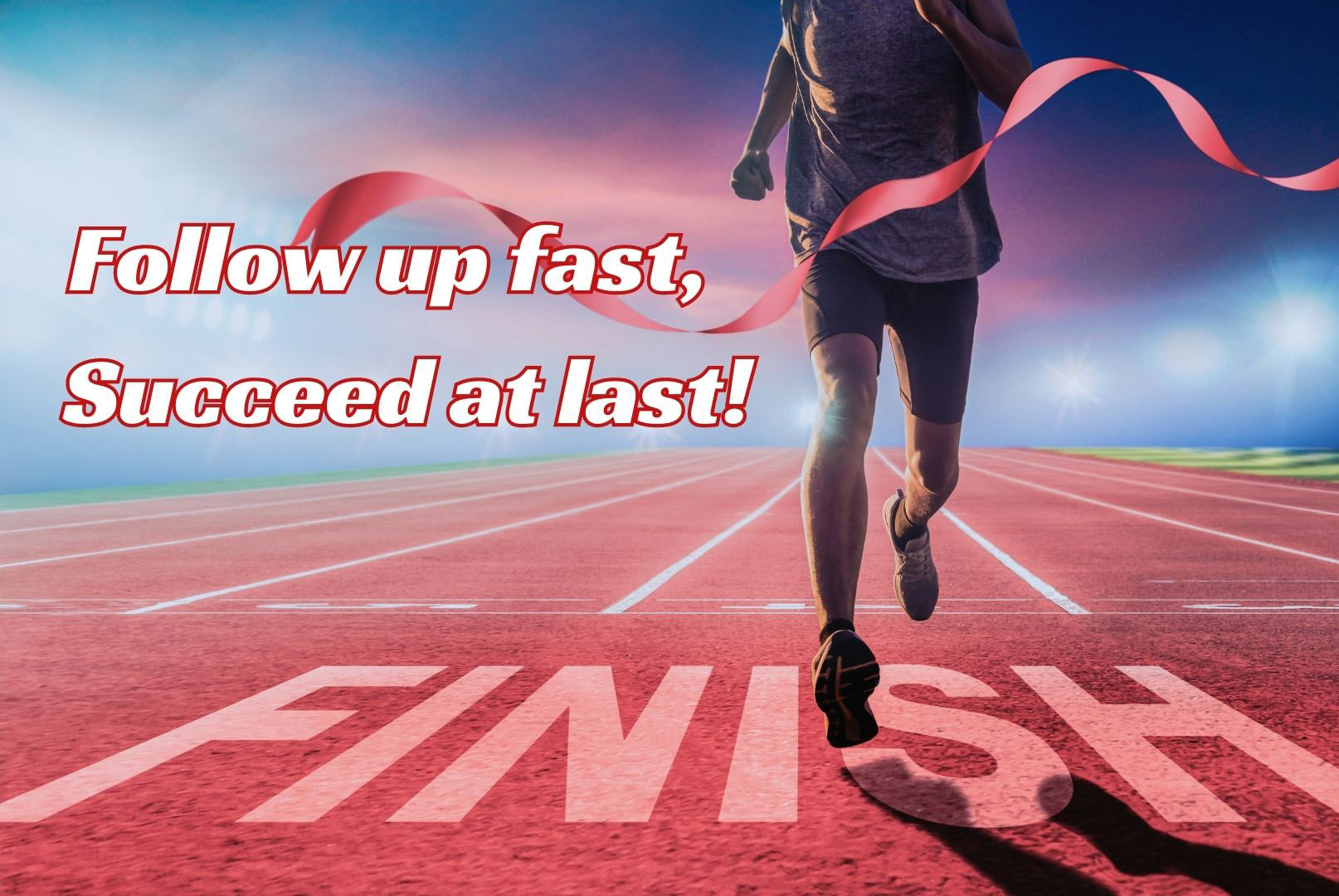 5 Top Tips For Lead Follow Up
When it comes to lead generation, lead follow up is just as important as the initial outreach. A rapid follow up on leads can increase the chances of closing a sale and establishing long-term customer relationships.
Here's our top 5 tips for effective lead follow Up:
Respond promptly: Time is of the essence when it comes to following up on leads. The faster you respond, the more likely the lead is to engage with you. Statistics shows most buyers purchase from the first seller they speak to. We recommend responding within five minutes of receiving a lead. Reach out when you know they are actively thinking about your product, you may be surprised to hear that after paying good money to generate a new leads, sales teams are taking days even weeks to respond or in some cases not responding at all.


Personalise your message: Use your new contacts name and any relevant information you have gathered to personalise your message. This shows the lead that you have taken the time to understand their needs and can increase the chances of a response.


Use a multi-channel approach: Don't rely solely on email or phone calls to follow up on leads. Use a combination of channels such as email, phone, social media, and even text messaging to reach out to leads.


Provide value: Offer helpful information or resources that are relevant to your lead's needs. This can establish you as a trusted advisor and increase the likelihood of a sale. But don't over share, giving away too much information at this stage can lead to data fatigue where your new lead can't see the wood for the trees and disengages at that point. As we all know by now, attention spans are short, so answer specific queries without clutter and distractions.


Follow up multiple times: It often takes multiple follow-ups to get a response from a lead. Following up at least six times before changing tactics and start to employ lead nurturing. Don't give up on those you haven't manged to contact after your first attempts, they can always be tempted to engage through remarketing, audience targeting and marketing emails.


In summary, by following these 5 basic steps, you can drastically increase your chances of closing sales and building strong customer relationships.
Share this: