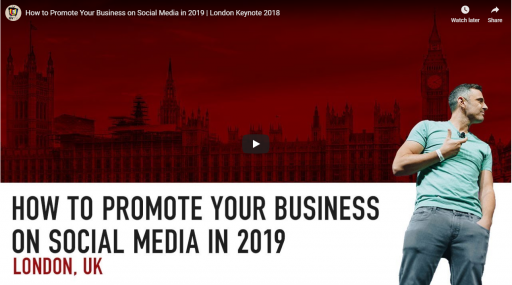 Social media ads don't work for your business because 'you suck'
If you think social media ads don't "work" for your business, watch this video… WARNING: foul language, do not watch this if you're sensitive to swearing. I think it's well worth the 1 hour and 19 minutes… just make sure your kids aren't listening.
Here's a video about the importance of social media ads, which tickled me by American entrepreneur and New York Times best selling author Gary Vaynerchuk.
His basic point is that it has never and will never be as cheap to get your brand infront of people. Gary Vaynerchuk says: "Not every execution works. Just because you didn't execute doesn't Facebook or Instagram properly doesn't mean it doesn't work, it means you suck."
"If you're not creating content and distributing it on social media… you're fundamentally irrelevant. Period. Never in your lives again will you be able to get in front of people at this cost,"
Recorded in Dec 2018 in London at a keynote: "How to Promote Your Business on Social Media in 2019".
Share this: