Half of Adults Cannot Identify Ads in Google Search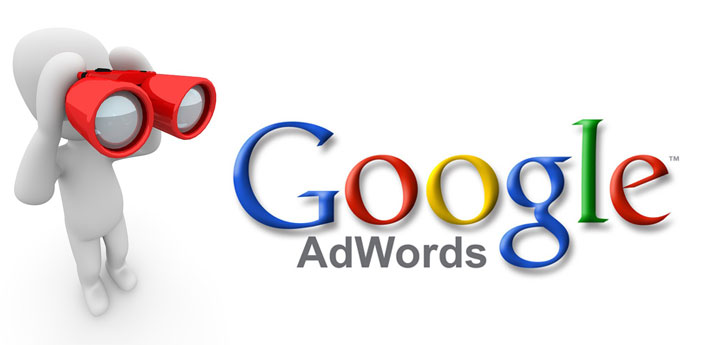 Nearly 50% of adults cannot spot the paid adverts when looking at Google's search results, according to a report by Ofcom.
The 'Adults' media use and attitudes report', surveyed 1,328 adults who use search engines and presented them with the following picture of a search engine results page (SERP). They were then given three options as to what they thought the first three results on the SERP were.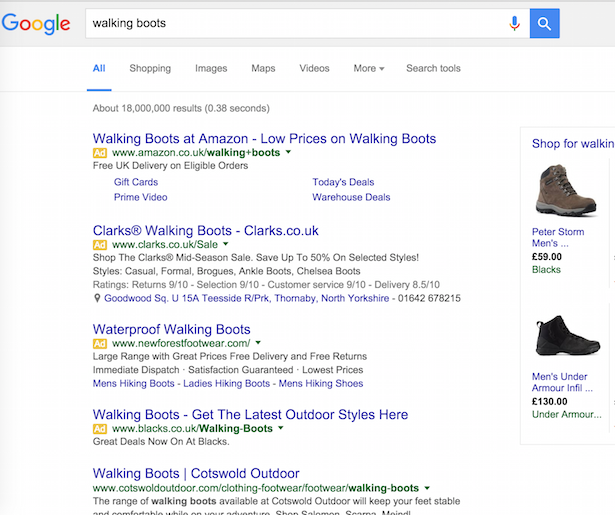 "Their attention was drawn to the first three results at the top of the list, which were distinguished by an orange box with the word 'Ad' written in it. They were then prompted with three options and asked whether any of these applied to these first three results." the study stated.
Only 49% 'stated the correct response', in other words they only gave one answer and it was the correct response, meaning 51% could not identify sponsored links on the SERP.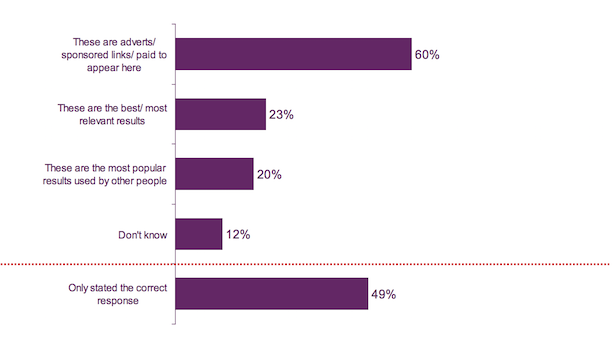 Just under a quarter (23%) said the first three results were 'the best/most relevant results', 20% thought that they were 'the most popular results used by other people' and 12% were not sure.
Up until a few years ago the paid averts on Google were labelled in grey and not as visible, so the findings are quite surprising, considering that Google now clearly labels sponsored links with a bright yellow box with 'AD' written in it.
"I've closely followed the evolution of disclosure in search engine ads over the years. At one point the lines were blurred – Yahoo's paid inclusion, for example, traded your money with for some sort of organic search position. Those days, in Europe and America, are long gone. Regulators on both sides of the Atlantic watch closely" Andrew Girdwood, Head of Media Technology at Cello Signal, told searchenginewatch.com.
"It is just short of mind boggling that 50% of searchers in the UK can't see the Ad disclosure. When Steve Krug published "Don't Make Me Think" in 2000 to offer advice on web usability I wonder if he had imaged an audience that was both digitally savvy and web-blind as this." He continued.
The report also found that one in five search engine users think that if a website is listed on a SERP, it must contain accurate and unbiased information. Whereas 62% said 'some of the websites returned will be accurate or unbiased while others will not be' and 12% said they 'don't really think about whether to trust a site, and just use those they like the look of'.
The survey results were then split into two sections, newer internet users (those who went online for the first time within the last 5years) and established users. Of those surveyed 160 fell into the 'newer' category and 1,113 in the established user's category.
Newer users were less likely to recognize that the results with the yellow Ad label were paid results.
"The ad badge updates to Google's paid search should have made it crystal clear the listing has been paid for. We're talking about a bright yellow "Ad" label beside the result. How can you miss it? Searching for competitive keyword? Google returns a whole column of Ad, Ad, Ad and Ad mentions. It leaps off the badge to me." Said Mr. Girdwood.
Share this: