'Don't freak out' says Google, as SEO set for massive shake-up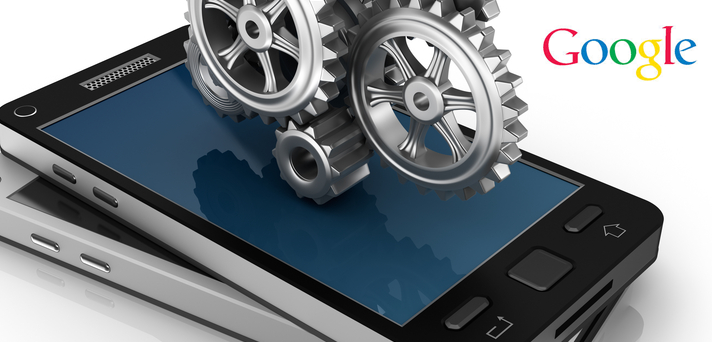 SEO could be about to be turned on its head & those who have invested heavily into their Google ranking are not happy…
Google are in the experimental stages of creating a new mobile-first index which will rank its search listings based on the mobile version of content, rather than the current desktop version…but 'don't freak out' says Google's Gary Illyes, there is still time to ensure that you are ready for the switch when it happens some time this year.
Since 2015 more than half of Google searches have occurred on mobile devices, prompting Google to rethink how it crawls and ranks websites in their search results. Currently, desktop content is indexed and the rankings are shown to both desktop and mobile users. A mobile-friendly ranking system is then used to boost content for mobile listings.
However, when the change is implemented the mobile version of the web will be the main index and results will be ranked from this, even for searches done on a desktop.
Illyes said at the Search Marketing Expo (SMX West): "The team behind the mobile-first index wants it to launch this year," reports Matt McGee, Editor-In-Chief of Search Engine Land and Marketing Land.
"We're still experimenting. We don't have a timeline. It could be a few months or quarters, but it's definitely not weeks [away]. Don't freak out, especially if you have a responsive site."
What is changing? Google has always crawled the web from a desktop browser point of view, this will now be switched to crawl the web from a mobile browser view, reports Barry Schwartz, Search Engine Land's News Editor.
What do I need to do? If you already have a mobile site you will need to ensure that all of the content and links are pretty much the same as they are on your desktop site. This way Google can rank your site in a very similar way it did before.
If you do not have a mobile site then do not fear! "If you only have a desktop site, we'll continue to index your desktop site just fine, even if we're using a mobile user agent to view your site," says Google.
Mobile content Vs Desktop content: It is important that your mobile site has enough content; even if your desktop site has more content than your mobile site, Google will more than likely just rank your site based on the mobile version, so make sure there is the same if not more content on your mobile site. For this reason, Google recommends that you make your site responsive, so on a page-by-page basis, content on your desktop site and mobile site are the same.
Expandable content on mobile sites: Expandable content (content hidden in tabs, accordions, expandable boxes etc) on desktop sites are not weighted as high in Google rankings. However, this will not be the case for mobile sites due to expandable content making more sense on mobile devices.
Illyes has said that content like this on mobile sites will be given full weight, if done for user experience purposes, reports Schwartz.
How will Google rankings change? Well, not by much they hope. Google wants there to be minimal change…but until the switch is made only time will tell. Other industry insiders warn that those will separate mobile sites or non-responsive websites are likley to be in for a nasty shock.
Will less links impact rankings? Desktop content tends to have more links than mobile content, as well as having more actual site content too, so will the rankings be affected when they switch to mobile-first indexing? Google says it's still not clear at this time in the testing stages: "I don't want to say anything definite about links yet. It's too early for that cos things are very much in motion," said Illyes.
But he does recognise that this could cause a problem if not addressed; "the mobile web has fewer tokens than desktop. Content and links are more scarce," he said. "Mobile sites don't have a lot of the metadata that desktop sites have. We're aiming for a quality-neutral launch. We don't want users to experience a loss in quality of search results. We need to replace the signals that are missing in the mobile web."
How will the speed of my mobile site impact search results? The speed of your mobile site will determine the Google ranking of your mobile and desktop site. It is also likely that your title, H1's, structured data and other tags and content on your mobile site will override your desktop and be ranked accordingly. However, canonicals will not need to be changed so your canonical tags can stay as they are.
Can Google see my mobile pages? The best way to check this is to use the Google Fetch and Render tool in Search Consile (Webmaster Tools); specify 'mobile:smartphone' and check the preview after you have fetched the page. Google will then show you what the rendered result is and what it can see and index from your mobile site. This is a useful way of seeing if your site has any content missing, enabling you to rectify the issue and run the check again.
Also worth checking your site is deemed to be Mobile Friendly. Just paste your url here: https://search.google.com/search-console/mobile-friendly & see what it says. Doesn't mean your site will necessarily rank well but if it says the site si not mobile friendly it's probably a safe bet that it won't.
Whilst Google aims to eventually have only one index, based on mobile content, in the meantime two indexes will be in operation; desktop-first and mobile-first, a small group of users will get the mobile-first results but it is unlikely that these users will even notice a difference (they say). If the experimental stages are a success Google will use only one index-the mobile-first index.
"Our search index will continue to be a single index of websites and apps, our algorithms will eventually primarily use the mobile version of a site's content to rank pages from that site" Google's blog post stated.
Google's Paul Haahr was keen to state that "index of mobile pages for mobile users and index of desktop pages for desktop users won't happen."
Whilst we must wait for the announcement of when Google will actually roll out the new index, Illyes offered a brief description of what can be done in preparation for the switch; make sure your mobile site has the content you want to rank for, make sure structured data and rel-annontations are on your mobile site.
Illyes tries to reassure users by saying 'don't freak out. we're not weeks away from the mobile-first index. We're most likely months away."
———————————————————————————————————–
Sources:
searchengineland.com/faq-google-mobile-first-index-262751
searchengineland.com/googles-mobile-first-index-still-months-away-271851
Share this: