Send or Receive Money via Facebook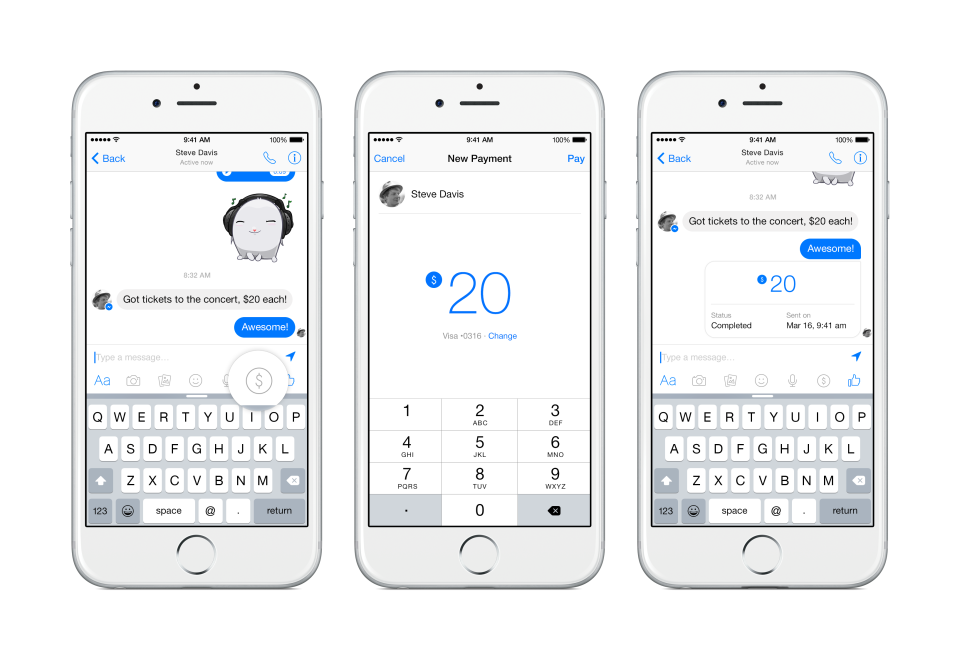 Facebook have added a new feature in Messenger that gives people a way to send or receive money between friends. This feature will be rolling out over the coming months in the US.
To send money:
Start a message with a friend
Tap the $ icon and enter the amount you want to send
Tap Pay in the top right and add your debit card to send money
To receive money:
Open the conversation from your friend
Tap Add Card in the message and add your debit card to accept money for the first time
The money you send is transferred right away. It may take one to three business days to make the money available to you depending on your bank, just as it does with other deposits.
The first time you send or receive money in Messenger, you'll need to add a Visa or MasterCard debit card issued by a US bank to your account. Once you add a debit card, you can create a PIN to provide additional security the next time you send money. On iOS devices you can also enable Touch ID. As always, you can add another layer of authentication to your account at any time.
The new payments feature is rolling out in the coming months in the US across Android, iOS, and desktop.
Source: erm, Facebook of course.
Share this: