How to remove default site name from post SEO titles on Yoast WordPress Plugin
Yoast is a great WordPress plugin for blog SEO, but one default which gets on people's nerves is adding the site name to blog SEO titles by default. You add you perfectly measured SEO title and bosh! it makes it too long by adding the site title. These are the two easy steps to get rid of it.
STEP 1: Click on Titles & Metas. The viery first thing is Title Settings, tick the little box "Force Rewrite Titles" and save.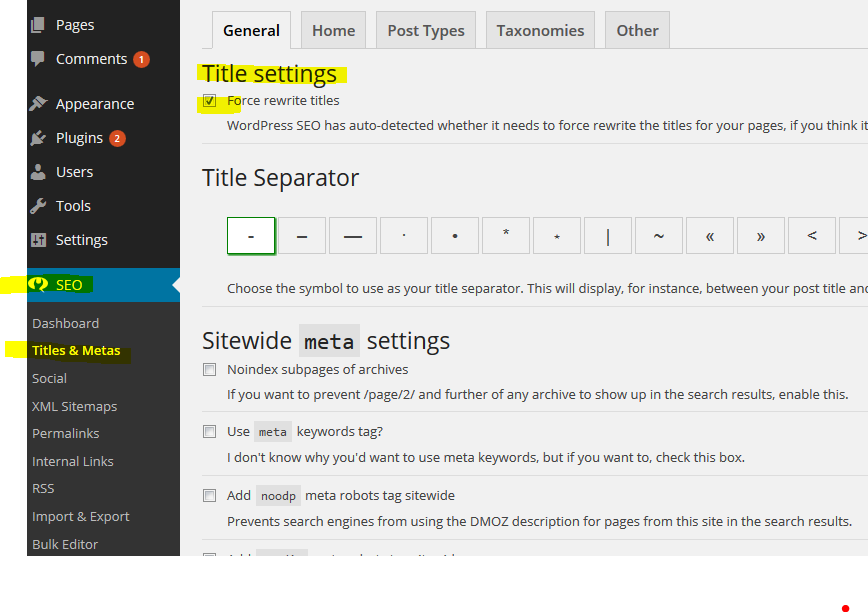 STEP 2: The on the top navigation of Titles and Metas click on Post Types and the first option is Posts and Title Template. Here you'll see this: %%title%% %%page%% %%sep%% %%sitename%%.

Delete the last these three bits %%page%% %%sep%% %%sitename%% and save.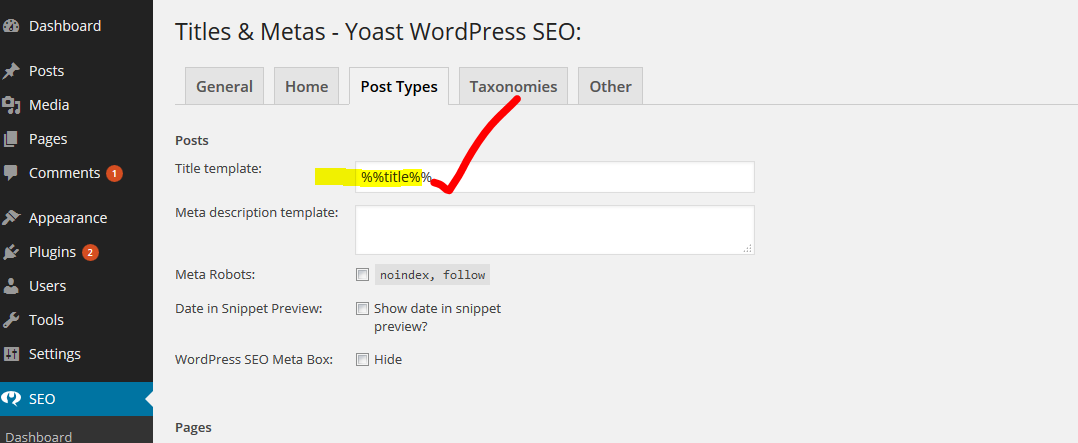 Presto. Easy if you know where to look.
Share this: